Each year the Academy elects a new Board of Directors comprised of family physicians from across North Carolina. Directors and officers represent a broad spectrum of practice styles, career stages, and patient populations. In addition to their board service, each actively participates within the Academy's formal council and committee structure.
2019-2020 Executive Officers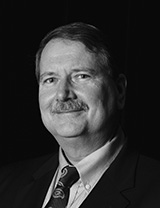 President
David R. Rinehart, MD
Belmont, NC
Dr. Rinehart attended the University of Virginia and earned his BA in 1978 (Phi Beta Kappa) and his MD in 1982 (Alpha Omega Alpha). He completed his residency in Family Medicine at Charlotte Memorial Hospital in 1985 and was recognized as a national Mead Johnson Outstanding Resident. Dr. Rinehart has enjoyed 34 years of community-based family medicine practice with South Point Family Practice in Belmont, NC, 22 years as an independent group practice and 12 years as part of CaroMont Health. He has been a preceptor for dozens of medical students and nurse practitioner students over the years. Dr. Rinehart has held several leadership and committee positions within CaroMont Health including past Chair of the Physician Leadership Council and immediate past Co-Administrative Physician Lead of the Primary Care Service Line. He is a past Board Chair of Presbyterian Samaritan Counseling Center in Charlotte and has participated in medical mission trips in Honduras and Ethiopia. He has served for the past 18 years as team physician for the local high school football team and has held several leadership positions in his church including Chair of the daycare facility. Dr. Rinehart lives in Belmont with his wife of 40 years and has three grown children and two grandchildren.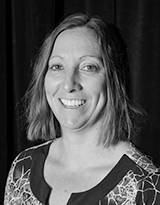 President-Elect
Jessica L. Triche, MD
Bath, NC
Dr. Rinehart graduated from the University of Virginia with a B.A. in Biology in 1978 and graduated from the University of Virginia Medical School in 1982. He completed his residency in family medicine at Charlotte Memorial Hospital in 1985 and has been practicing family medicine with South Point Family Practice in Belmont, NC, since then. He joined CaroMont Health in 2007. Dr Rinehart has held several leadership and committee positions in his community and within CaroMont Health. Dr. Rinehart lives in Belmont with his wife of 40 years and has three grown children.
Secretary Treasurer
Dimitrios P. (Takie) Hondros, MD
Charlotte, NC
A graduate of UNC Chapel Hill and Wake Forest University School of Medicine, Dr. Hondros completed his residency at Carolinas Medical Center where he also served as chief resident. He currently practices at Novant Health Austin Village Family Medicine in Matthews, NC. Dr. Hondros is married and has three children. He has been involved with the Academy since the start of medical school. As FMIG president and while at WFUSOM, Dr. Hondros served on many state committees,
even as a student representative. He later served on the NCAFP Foundation Board as a resident member and the NCAFP Foundation Executive Board. He is currently serving on the Executive Board as a Member at Large and Chaired the NCAFP Winter Meeting in Asheville in 2017. He has continued to be active within the Academy through medical student activities as well as being a master preceptor, a community preceptor, and a scholarship applicant review committee member. Dr Hondros is also involved in leadership roles within the Novant system.
Immediate Past President
Alisa C. Nance, MD, RPh
Mooresville, NC
Dr. Nance attended the University of North Carolina – Chapel Hill graduating in 1992 with a BS degree of in Pharmacy. She attended Wake Forest University Medical School and graduated in 1996. She completed her residency in 1999 at Memorial Hermann Southwest in Houston, TX as chief resident. She has been employed with Piedmont Healthcare multi-specialty group in Mooresville, NC since 1999 and has served on their Board of Directors for eight years. She opened her own practice, Nance Family Medicine in 2005. She completed her Diplomat designation with the National Lipid Association in 2009. She lives in the hometown where she grew up, giving back to her community. She is married to her husband, Tom, and has two sons.
Executive Vice President
Gregory K. Griggs, MPA, CAE
Henderson, NC
Mr. Griggs has been on staff with the NCAFP since July of 2005 and has served as Executive Vice President of the Association since October of 2007. He completed his undergraduate studies in journalism and political science at the University of North Carolina at Chapel Hill and his graduate degree in Public Administration concentrating in association and non-profit management at North Carolina State University. He formerly served as CEO/Executive Director of the Association Executives of North Carolina (AENC), the Henderson-Vance County Chamber of Commerce and the Filter Manufacturers Council. Mr. Griggs is a Certified Association Executive and is a member of both AENC and the American Society of Association Executives. He is on the advisory board for Maria Parham Medical Center in Henderson, NC, and is an active member of First United Methodist Church in Henderson. He is past president of the Henderson Lions Club and a past member of the Kerr-Vance Academy Board of Directors. Greg is married with two sons.
---
NCAFP BOARD DIRECTORS
2019-2020 NCAFP Directors
Each Academy Director is elected to represent family physician members by reviewing major policies and plans of the association, and communicating the needs of its constituency.
Directors
At-Large – Talia M. Aron, MD
At-Large – Elizabeth B. Baltaro, MD
At-Large – Jewell P. Carr, MD
At-Large – Garett R. Franklin, MD
At-Large – Shauna L. Guthrie, MD, MPH
At-Large – Brian McCollough, MD
At-Large – Mark McNeill, MD
At-Large – Ying Vang, MD
Academic Position – Mark L. Higdon, MD (Novant)
Resident Director – Elizabeth Ferruzzi, MD (Novant)
Resident Director-Elect – Clayton Cooper, MD, MBA (Duke)
Student Director – Katelyn Turlington (WFSOM)
Student Director-Elect – Hannah Smith (ECU)
National AAFP Congress of Delegates
AAFP Delegate – Michelle F. Jones, MD
AAFP Delegate – Karen L. Smith, MD, FAAFP
AAFP Alternate Delegate – Robert L. Rich, Jr., MD
AAFP Alternate Delegate – Richard W. Lord, Jr., MD, MA
AAFP Board, Commissions, Committees, & Appointments
AAFP Commission on Health of the Public & Science – Shannon B. Dowler, MD
AAFP Commission on Membership & Member Services – Tamieka ML Howell, MD