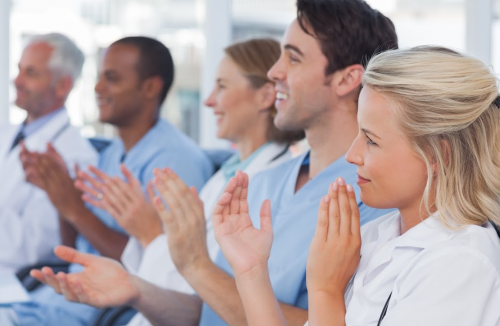 NCAFP CME
Learn | Connect | Engage
2022 Winter Family Physicians Weekend
Thursday, December 1 - Sunday, December 4, 2022
The Omni Grove Park Inn, Asheville, NC
We are delighted to welcome you to the 2022 Winter Family Physicians Weekend this December 1 – December 4, 2022, at the Omni Grove Park Inn in Asheville, NC! Your program chair, Dr. Deanna Didiano, and your program vice-chair, Dr. Tamieka Howell, have prepared a slate of topics that you will not want to miss. The weekend's timely and requested general session topics, complimentary CME workshops, and innovative satellite seminars mean approximately 25+ AAFP Prescribed Credits are up for grabs this December. There's no doubt in our minds! Our tried-and-true winning combination of top-notch CME, networking, camaraderie, and just plain old good fun means this is a weekend you simply don't want to miss! Learn more and register here!

Get Select Sponsorship & Event Sponsorship Details here
Have questions or need more information about our CME opportunities?
Contact Kathryn Atkinson, CMP | Manager of Meetings & Events, at 919-214-9058 or via katkinson@ncafp.com.