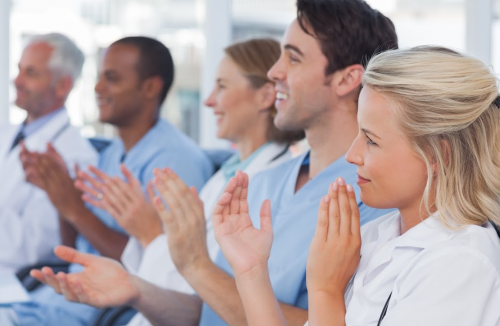 NCAFP CME
Learn | Connect | Engage
2022 Winter Family Physicians Weekend
Thursday, December 1 - Sunday, December 4, 2022
The Omni Grove Park Inn, Asheville, NC
We are delighted to welcome you to the 2022 Winter Family Physicians Weekend this December 1 – December 4, 2022, at the Omni Grove Park Inn in Asheville, NC! Your program chair, Dr. Deanna Didiano, and your program vice-chair, Dr. Tamieka Howell, have prepared a slate of topics that you will not want to miss. The weekend's timely and requested general session topics, complimentary CME workshops, and innovative satellite seminars mean approximately 25+ AAFP Prescribed Credits are up for grabs this December. There's no doubt in our minds! Our tried-and-true winning combination of top-notch CME, networking, camaraderie, and just plain old good fun means this is a weekend you simply don't want to miss! Learn more and register here!
2023 CME & Networking

Get ready to celebrate the specialty of Family Medicine all year long with the NCAFP! We have several fantastic learning opportunities slated for 2023, and we think you will really like what we have planned. Whether you enjoy in-person learning and networking, convenient virtual learning from anywhere, or both … We've got you covered! Learn More Here!

Get Select Sponsorship & Event Sponsorship Details here
Have questions or need more information about our CME opportunities?
Contact Kathryn Atkinson, CMP | Manager of Meetings & Events, at 919-214-9058 or via katkinson@ncafp.com.