Member Tools & Resources
Below are links to some frequently requested member tools. If you require assistance or have questions about your membership, please contact Tara Hinkle, Manager, Member Services, at (919) 980-5381, or via email at thinkle@ncafp.com.
Welcome Center
The AAFP has designed a member portal for new and existing members. This site is intended to be your one, go-to site for anything member related. This eliminates the need for remembering multiple site addresses, although many of those are still in use for those who prefer them.
Please take a moment to visit www.aafp.org/welcomecenter. It contains a lot of great information, including FAQs.
Applications
Changes
Actions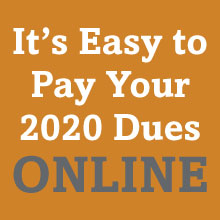 Access Invoice/Pay Your Membership Dues Online
View/Update Your CME Transcript
Career Center
Looking for a job in NC family medicine? Do you have family medicine openings in your NC office/facility? Please visit our Career Center, NCAFP FMCareers, at jobs.ncafp.com to view jobs or to post as an employer. If you have questions, please contact Tara Hinkle at thinkle@ncafp.com or (919) 980-5381. Products/Pricing for employers can be found here.
Member Interest Groups (MIGs)
Currently, there are 20 MIGs from which to choose. View online communities and enroll here. See Ad Here featuring our own Dr. Rhett Brown!
Directory
AAFP Member Directory- If your contact information is not current, please update here.
Mobile
AAFP Mobile App- Free! Available on Google Play and the App Store.
You can now report your CME on your mobile device through the AAFP app as a members-only benefit.More than 1,000 Board Review prep questions are available to members so you can assess your medical knowledge and get CME credit at no charge. Plus, make evidence-based decisions about the treatment and prevention of disease using AAFP clinical recommendations, sortable by topic or title.
The CME reporting applet within the AAFP app allows you to:
Search the AAFP's database of accredited CME, plus search non-AAFP activities to report.
View, sort, print, and email your transcript.
Check your re-election status.
Complete quizzes you have saved and start new quizzes that are available
The AAFP mobile app also features resources for students and residents.
Students can:
Search through residency, fellowship, and clerkship directories.
Mark programs as favorites so they can go back and explore them later.
Browse general residency information in the Strolling Through the Match publication.
Residents can:
Assess their medical knowledge through more than 1,000 free Board Review prep questions as a members-only benefit.
Get the latest news and blog posts on issues related to family medicine.
Post their resume and connect to potential employers through AAFP CareerLink.
Make evidence-based decisions about the treatment and prevention of disease with AAFP clinical recommendations, sortable by topic or title.
Sign up to receive text messages from the AAFP--texts would include messages regarding dues, CME Re-Election, and membership status. Up to 1 message/month. This service is optional, and you may opt out at any time. This service is especially helpful for those members who do not regularly check snail mail or email.
Social Media
Be sure to follow us on social media--you will find articles, videos, helpful information for you and your patients, and maybe even a nutritious recipe! We will also post photos as we attend events representing you and our members--who knows, you may even be in one!
Journals
The American Family Physician (AFP), Family Practice Management (FPM), and Annals of Family Medicine can be found here. Quizzes are also available.
Need CME?
Check out our upcoming CME opportunities here. AAFP CME by topic, location, date, and format are all listed on AAFP's website here. AAFP requires 150 CME credits every three years for Re-election. Earning deadline is 12/31 of your Re-election year. Report as you go. Re-election FAQs are available here.
Patient Care
Searching for clinical recommendations or immunization schedules? All are available on AAFP's free mobile app or on AAFP's website here.
Practice Management
We have provided a wealth of information to assist you with practice management issues here. Once on this page, please hover over the Practice Resources tab arrow for specific topics. AAFP also has a dedicated web tab devoted to practice management here. We always welcome member questions and feedback anytime you need our assistance. If you need to talk to someone in our office regarding practice management issues, please contact Brent Hazelett at bhazelett@ncafp.com or 919-980-5377.
Advocacy
The NCAFP is actively engaged in health initiatives and legislation impacting our members, particularly at the local level. We encourage our members to stay up-to-date and form relationships with their representatives. A few times per year, we offer a White Coat Wednesday at the NCGA where you can sit in on meetings and meet with your representatives. Announcements of those dates will be included in our e-newsletter delivered to your inbox. To view the latest local advocacy news, please click here. The AAFP's website contains a great deal of advocacy information, news, and ways to become involved at the national level, here. To lend your voice or concern regarding an advocacy issue, please contact Greg Griggs at ggriggs@ncafp.com or (919) 833-2110.