DHHS Releases Updated Guidance on Advanced Medical Home Programhttps://cms.ncafp.com/?module=launch_content
November 15, 2019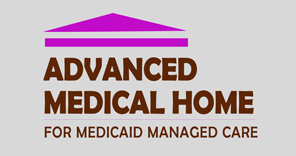 The NC Medicaid Program has issued updated guidance on the Advanced Medical Home Program designed to provide additional guardrails to assist primary care practices. The guidance can be found here. Key provisions include:
• Pre-Paid Health plans cannot downgrade practices certified as AMH Tier 3 for any reason until 90 days after the Medicaid Managed Care go live date, allowing practices a bit more time to meet the Tier 3 requirements.
• Pre-Paid Health plans must allow AMH Tier 3 practices or their affiliated CINs/partners at least 30 days of remediation for non-compliance before pursuing a downgrade.
• Pre-Paid Health plans are prohibited from conditioning Tier 3 contracts on audits or other monitoring activities that go beyond what is necessary for practices to meet the AMH Tier 3 standards until at least January 2021. Practices can work with plans by mutual agreement to prepare for NCQA pre-delegation auditing or otherwise build care management capacity prior to January 2021, but this cannot be a requirement of Tier 3 contracting.
• Finally, within 90 days of contracting, Pre-Paid Health plans must share with each AMH Tier 3 practice a description of the oversight process it will use to monitor the practice's performance against specific AMH requirements, including the processes it will use to monitor any affiliated CIN or other partner. The plan will also be required to notify practices of any compliance issues with a CIN within 60 days of that issue.
North Carolina Medicaid expects to issue additional contract amendments relevant to Year 2 of Medicaid managed care in the coming weeks. In addition, Medicaid has reserved the right to institute minimum care management fees and/or reduce funding to plans for local care management if the Department determines that AMH Tier 3 practices are not receiving adequate financial support for the delivery of required AMH functions.
The NCAFP believes all these steps are positive to help protect practices as the Medicaid transformation process moves forward.