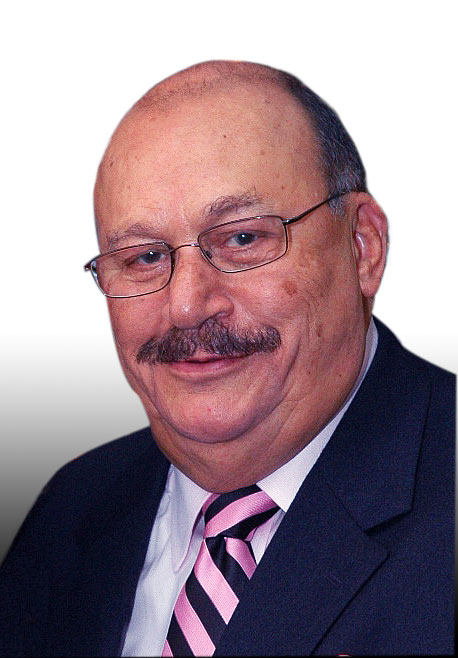 Dr. James G. Jones, MD, NCAFP President 1972-73 and AAFP President 1988-89, passed away early on the morning of May 16. Dr. Jones was truly the "godfather" of Family Medicine in North Carolina, having fought for a new medical school at East Carolina University (ECU) and ultimately becoming the founding Family Medicine Department Chair there. In the course of his long and storied career, Dr. Jones touched too many lives to count: from the patients he cared for, to the students he taught, to the many NCAFP and AAFP leaders whom he mentored. His loss will be felt greatly in North Carolina and well beyond.
From a young age, Dr. Jones committed himself to bringing medical care to underserved communities, whom he would later call his own "mission field in eastern North Carolina." This plan fueled his graduation from Bowman Gray School of Medicine (today, the Wake Forest School of Medicine) in 1958. He was the first Native American student to graduate Wake Forest as an undergrad and as a medical student, and his example inspired other Native American students to enroll and excel there. He began practicing Family Medicine in Jacksonville, NC, in 1962 and joined the NCAFP as a member the following year. In time, his skill and leadership led Dr. Jones to become the NCAFP President-Elect in 1971 and then President in 1972.
Following his state-level leadership in Family Medicine, Dr. Jones soon achieved national influence to further the specialty. He joined the American Academy of Family Physician (AAFP) Board of Directors in 1984. He became the AAFP President in 1988, though his recognition and advocacy would continue through the 1990s: in 1995 Dr. Jones received the Thomas W. Johnson Award for Career Contributions to Family Medicine Education, and the following year he received the President's Award. In 2020, Dr. Jones became a Life member at the NCAFP, a fitting reward for his decades of service to his patients, students, colleagues, and profession.
He received the honor of a professorship in his name at the ECU Brody School of Medicine earlier this year. In addition, the chair's suite at the Family Medicine Center at ECU was officially named in his honor. The celebratory luncheon in Dr. Jones's honor included NCAFP leadership, AAFP leadership, his colleagues, and his loved ones. You can watch a video of the ceremony at ECU honoring Dr. Jones in January here.
Jim is survived by his wife, Dr. Michelle Jones (NCAFP President 2006-07); two sons, James Jones Jr. of Elizabeth City, and Robert Jones (Christie) of Dexter, GA; two grandchildren, Chase Jones of Wilmington and Gunnar Jones of Dexter, GA; a brother, Bruce Jones (Peggy) of Raleigh; a sister, Janice Jones Schroeder of Rolesville; and numerous nieces and nephews.
In lieu of flowers, the family suggests contributions in Dr. Jones memory to either the NCAFP Foundation Medical Student Endowment or the Arthur C. & Dovie L. Jones Endowed Scholarship at the University of North Carolina at Pembroke. You can read the full obituary for Dr. Jones at the Jones Funeral Home of Holly Springs.