DHHS Moves Statewide Start Date of Medicaid Transformation to February 1st, 2020
September 9, 2019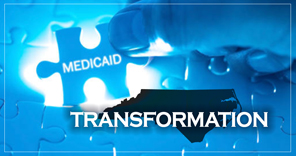 DHHS announced earlier this week that it will delay the go-live date of Medicaid managed care to February 1st, 2020, due to the state budget situation which is preventing the Department from completing critical startup functions. The newly adjusted timeline only affects counties in Phase 1 that were previously scheduled to begin November 1st. Medicaid managed care will now launch statewide in one phase.
Additionally, open enrollment for Phase 1 counties (Regions 2 and 4) have also been extended to December 13th, 2019. Open enrollment for the state's remaining Medicaid regions will begin on Oct. 14th, 2019, and run through Dec. 13th, 2019, as previously planned.
In the announcement, DHHS Secretary Mandy Cohen, MD, noted that the general budget uncertainty already had slowed down her agency's work to finalize contracts with health care providers. DHHS is urging physicians and practices to use the additional time to finalize PHP contracts and to review transformation resources and materials, including the Provider Playbook for Medicaid Managed Care. Links to provider manuals by all PHPs are listed below.
• UnitedHealthcare Community Plan
In other related Medicaid Transformation news, DHHS also released a special Medicaid Bulletin detailing the current issues surrounding the search features of the Enrollment Broker Provider Directory. This document outlines the current issues, root cause(s), and planned resolution, as well as questions providers have asked DHHS and its responses.