Deanna Didiano DO
2022 Winter Family Physicians Weekend | Program Chair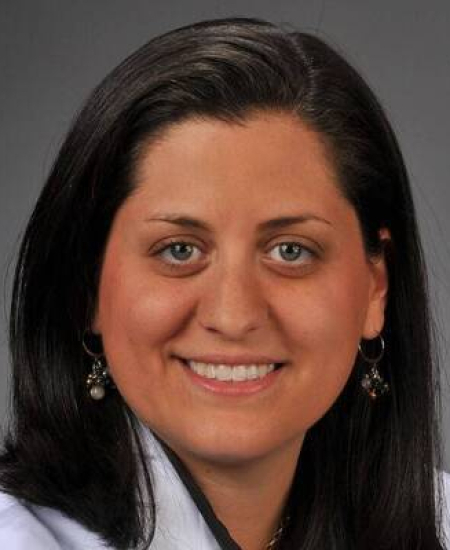 Dr. Deanna Didiano grew up in Pittsburgh, Pennsylvania where she attended the University of Pittsburg and graduated with a B.S. in Rehabilitation Sciences and also became a Board-Certificated Athletic Trainer in 2008. Afterwards, she went straight on to medical school at The Edward Via College of Osteopathic Medicine in Blacksburg Virginia, graduating in 2012 to become a Doctor of Osteopathic Medicine. While in medical school, she was an active member of Osteopathic Family Medicine and Sports Medicine Academies, and engaged in community service through the Translating Osteopathic Understanding into Community Health (TOUCH) program.
Dr. Didiano went on to complete her Family Medicine Residency at Cabarrus Family Medicine in Concord, NC from 2012 to 2015. It was during residency that Dr. Didiano started her active involvement with NCAFP. First as a resident member, and was then as a third year resident, was elected to a board position - Resident-Director. Following completion of residency in 2015, Deanna further pursued her passion for sports medicine and completed additional training through the Primary Care Sports Medicine Fellowship at Cone Health in Greensboro, NC. After completion of her Fellowship program in 2016, Dr. Didiano settled in Denver, NC, a small town in rural Lincoln County. Here she currently practices both Family Medicine and Sports Medicine within the Atrium Healthcare system.
She serves as Medical Director of her Family Medicine practice, East Lincoln Primary Care. Through further partnership with Atrium health, she also provides an array of sports medicine services for the community, including work as both team physician and Medical Director for the local high schools of Lincoln County. She also briefly provided care as team physician for the Charlotte Hounds Lacrosse team during their 2017 and 2018 seasons, and she looks forward to their return to Charlotte.
Dr. Didiano has a true passion for Family Medicine and Sports Medicine. She aspires to improve the accessibility and affordability of healthcare through offering the highest quality of preventive medicine.
The NCAFP is delighted to welcome Dr. Didiano to the centerstage as this year's 2022 Winter Family Physicians Weekend Program Chair.