ALERT: Scam Artists are Posing as the NC Medical Board and Seeking Personal Data
August 24, 2019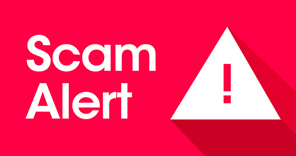 Telephone scammers are getting more sophisticated. Recently the North Carolina Medical Board (NCMB) learned that scammers are spoofing the Board's main telephone number to make their calls appear legitimate. Scammers typically threaten loss of the target's professional license if personal or financial information is not provided. Be advised:
• NCMB does NOT contact licensees by telephone to give notice of pending action and does not demand payment or sensitive information by phone, such as DEA number or NPI number.
• If you receive a suspicious phone call, hang up; Do NOT release any personal information.