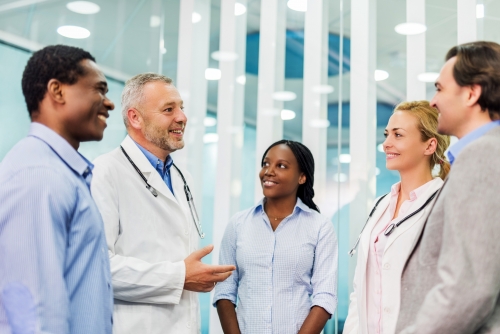 2021 Virtual Family Medicine Day – A Win for Family Medicine
Over 100 medical students and 15 of NC's top-notch Family Medicine Residency programs participated in the recent super successful 14th Annual Family Medicine Day. Sponsored by the North Carolina Area Health Education Centers (AHEC) program, this year's creative virtual approach to an annual favorite proved to be rewarding and fun for everyone. The day began with an inspiring keynote message on the importance of mentorship by NCAFP President Dr. Jessica Triche. Students then enjoyed a series of 10-minute Ted Talk-inspired presentations led by several of NC's finest family medicine residency programs. Participants were also treated to unique networking opportunities with the FMR programs via breakout discussions and a casual and fun virtual residency recruiting fair.
Feedback from students denotes a win for family medicine. Over 30% of the med students indicated they are now more likely to consider family medicine as a future option, and 69% confirmed that family medicine is indeed their intended specialty. General comments also suggest that students were genuinely energized about family medicine and all that NC has to offer future family physicians.
"Everyone involved had an incredible passion for this specialty, very inspiring!"
"NC is the place to be if you want to be a Family Physician. We have so many great and amazing residency programs."
"I'm excited about the possibility of OB in family medicine."
"NC is a great location to be trained for its diversity and great leadership of family physicians. Looking forward to being interviewed here in the future!"
"North Carolina has great opportunities for full-scope family health care, something I was not certain of before."
"Family medicine is awesome. Family medicine in NC is exceptional."
On behalf of the NCAFP, please join us in thanking NC AHEC, the fantastic NC Family Medicine programs, and the terrific med students for their support and participation in this year's virtual event. For those interested, you can catch the event's complete recordings via this link.
Have Questions? Contact Kathryn Atkinson, CMP at the NCAFP at Katkinson@ncafp.com or 919-214-9058.