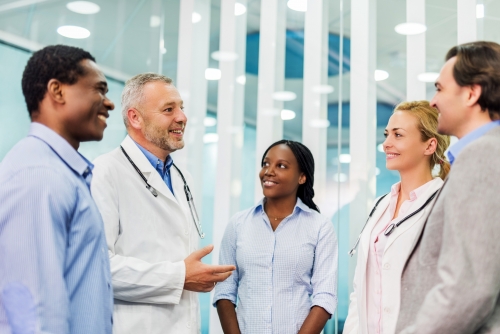 Family Medicine Day 2021 | Virtual
Get Inspired. Make Connections.
We are excited to announce that the NCAFP and the North Carolina Area Health Education Centers (AHEC) program will present this year's 14th Annual Family Medicine Day via a convenient and fun virtual ½ day format on Saturday, March 27, 2021.
Considered North Carolina's premier family medicine residency recruitment conference, this event is also a fantastic opportunity for medical students to explore the breadth and scope of family medicine and the many rewards that come from being a trusted family doctor.
Carefully designed so that med students can engage with many of NC's fantastic and diverse family medicine residency programs, the program will include several "TED Talk-inspired" presentations by NC family residency programs, phenomenal networking opportunities, and a virtual interactive residency fair.
Because of AHEC's generous sponsorship, registration for this must-do and highly anticipated educational and networking opportunity is free for all current medical students. Do not miss this remarkable opportunity to become acquainted with NC's finest family medicine residency programs and extraordinary medical students this March.
Visit the conference site, www.ncafp.com/famday, and watch your email for updates and additional information coming soon.
Special Note: This event is a residency program recruitment conference for FM programs to meet and recruit medical students, it is a not a physician recruitment conference. Physician recruiters do not have access to residents or physicians for recruitment purposes.
Have Questions? Contact Kathryn Atkinson, CMP at the NCAFP at Katkinson@ncafp.com or 919-214-9058.