The Foundation's Largest Fundraiser of the Year!
This fabulous evening at the Raleigh Convention Center will be a fun-filled event with wonderful food and good friends.  Join the Academy as we recognize and offer a toast to 2017 AAFP Family Physician of the Year, Dr. Karen Smith, for her remarkable contributions to her community and the specialty of family medicine.  This will be the Foundation's only fundraising event of the year and you won't want to miss this highly anticipated night!
Supporting the advancement of family medicine in North Carolina remains the mission of the Foundation.  Fostering medical student interest in family medicine through valuable, first-hand clinical experiences and opportunities to help them experience and fully embrace family medicine is one key component to ensuring the future of Family Medicine in North Carolina.  Your participation helps those efforts, 100% of Gala proceeds will be used for NCAFP student interest initiatives.
Tickets and sponsorships for this glamorous, black-tie-optional event are available now, don't delay!    Individual tickets are $150.00 and Sponsorships start at $1000.00.  We know schedules are busy at this time of year, if you can't make it but want to show your support, Send a Medical Student Instead!  Or,  simply make a Contribution Instead to show your support of the Foundation's student interest initiatives.  There is truly a way for everyone to show their support and contribute to this crucial cause, no matter the amount.  For more details please visit www.ncafp.com/gala.  Or contact Tracie Hazelett @ the NCAFP via telephone at (919) 980-5357 or by e-mail at thazelett@ncafp.com
Event Details:
Saturday, August 25, 2018 – 6:30pm – 10:00pm
Raleigh Convention Center
500 S. Salisbury Street – Raleigh, NC 27601
Driving Directions
Want to make it a weekend-getaway?  Stay in our discounted room block at the Raleigh Marriott Center (conveniently connected to the Convention Center).  Visit this link to reserve your room in the NC Family Medicine Gala room block no later than July 27th.
---
Tap the image below for sights and scenes from the 2015 and 2016 Family Medicine Galas!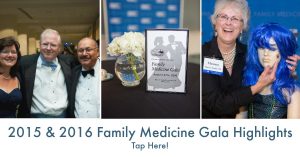 Ready to purchase your ticket or become a sponsor?  Please visit HERE.
---
The Honoree:
Dr. Karen Smith lives and practices in Hoke County.  She operates a solo private practice in a small town called Raeford, where she has made it her life's work to improve patient lives and make this small, rural, North Carolina town a healthier place to live, work and play.
Dr. Smith's efforts were recognized when she was named the 2017 AAFP Family Physician of the Year.  At that time, everyone else learned what North Carolina was already privileged to know, that she is a rural family doc rock star who relentlessly pursues the use of technology and innovation to use in her practice. Dr. Smith is also married with four children.
---
Special Thanks to our 2018 Family Medicine Gala Sponsors
Gold Level Sponsors | $5,000
Medical Mutual of North Carolina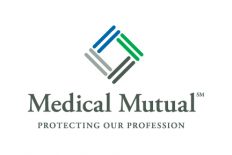 Silver Level Sponsors | $2,500
Brody School of Medicine @ ECU, Department of Family Medicine
Campbell University School of Osteopathic Medicine
FirstHealth of the Carolinas
Drs. Rhett Brown, Tamieka Howell, Frankie Simmons, Mackenzie Smith & Jessica Triche
Wake Forest Baptist Dept. of Family and Community Medicine
Wake Forest Baptist Health
Bronze Level Sponsors | $1,000
Accu Reference Medical Labs
Aledade
Alliant Health
Blue Cross and Blue Shield of North Carolina
Cape Fear Valley Health
Lisa Cassidy-Vu, MD, Keli Beck, MD and Kaitlyn Watson, MD
L. Allen Dobson, MD
Duke Population Health Management and the Duke Dept. of Community & Family Medicine
Giant Genie / Randolph Medical Pharmacy
Holy Trinity Greek Orthodox Foundation of Charlotte, NC
Eugenie M. Komives, MD
Family Medical Associates of Raleigh
Levine Cancer Institute
MAKO Medical Laboratories
Julius Quintin Mallette, MD
Charles W. Rhodes, MD
Dr. and Mrs. Robert "Chuck" Rich, Jr., MD
David A. Rinehart, MD
UNC School of Medicine, Department of Family Medicine
Dr. Thomas R. White
---
We continue to seek  2018 Gala sponsors.  Sponsorships range from $1,000 to $10,000.  For more details on becoming a sponsor, please visit here, or contact Tracie Hazelett @ the NCAFP via telephone at (919) 980-5357 or by e-mail at thazelett@ncafp.com