Thursday, November 29 – Sunday, December 2, 2018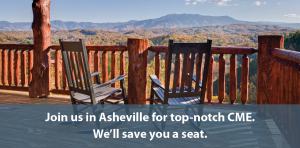 (Pre-Conf Workshop Opps on Wed. Nov. 28th)
Omni Grove Park Inn Resort & Spa | Asheville, NC
The 2018 Winter Family Physicians Weekend is the perfect kick-off to your holidays and a first-rate solution for your end-of-year CME needs! Over 825 family physicians and primary care providers gathered in 2017 at the Omni Grove Park Inn for this spectacular combination of CME and camaraderie.
Attendee comments below highlight a few great reasons as to why this annual meeting is a must for so many.
"An excellent conference. Well-run, great mobile app. The variety of topics and quality of
speakers make this a favorite CME opportunity."
"I think the event gets bigger and better every year. Nice tweaks to the check-in process with the kiosk. The mobile app is excellent, intuitive and time-saving. Has everything you need. Academy staff is without parallel. Great conference!"
"This is a consistently excellent conference to go to and, I will continue to come here annually."
Consider this as your personal invitation to experience the Winter Weekend first-hand and for many of you, yet again!
Register Now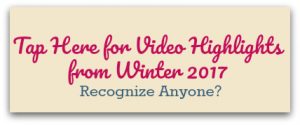 2019 CME Opportunities …

Mark Your Calendars! More details coming soon!
2019 Spring Symposium | 8.0 AAFP Prescribed Credits
A Saturday CME Event 
Saturday, April 6, 2019
8:30 am to 5:45 pm
Charlotte Marriott SouthPark – Charlotte, NC
2019 NCAFP Dinner & CME | 1.5 AAFP Prescribed Credits
A Unique and Fun Learning Experience 
Thursday, June 13, 2019
6:00 pm to 8:30 pm
The Kimpton Cardinal Hotel | Winston-Salem, NC
2019 NCAFP Dinner & CME| 1.5 AAFP Prescribed Credits
An After Office Hours Opportunity
Thursday, September 12, 2019
6:00 pm – 8:45 pm
Hops Supply Company | Wilmington, NC
2019 NCAFP 1/2 Day  | 4.0 AAFP Prescribed Credits
A Saturday CME Event
Saturday, October 12, 2019
7:30 am to 12:15 pm
The Hampton Inn, Brier Creek| Raleigh, NC
2019 Winter Family Physicians Weekend
Annual Conference & Exhibition 
Thursday, December 5 – Sunday, December 8, 2019
The Omni Grove Park Inn | Asheville, NC
Have Questions or need more information about the CME opportunities listed above?
Contact Kathryn Atkinson, CMP | Manager of NCAFP's Meetings & Events at 919-214-9058 or via email at Katkinson@ncafp.com.