Last Chance for Summertime CME by the Sea
NCAFP says farewell to a summertime tradition in Myrtle Beach 

Like the famous poet, Geoffrey Chaucer, once said, "All good things must come to an end." And, after 30+ fantastic years of CME by the sea, this year's 2018 Mid-Summer Family Medicine Digest will be the last regularly scheduled annual summer conference for the NCAFP. While it is indeed a bit sad to see a summertime tradition fade away, we are extremely excited about the possibilities the change will bring to our members. Read More Here. 
Before we bid adieu to the Annual Mid-Summer Family Medicine Digest, make your plans for one last hurrah in Myrtle Beach! With Program Chair Lisa Cassidy-Vu, MD and Program Vice-Chair, Slade Suchecki, DO leading the way, our week of sun, sand, and CME will be a terrific time for you, and your family and friends! Pack your swimsuit, your sunglasses and that book you've been meaning to read because this summertime conference finale with 30+ AAFP Prescribed Credits and sessions that end by 1:00 pm each day is sure to be a fantastic week of learning and relaxation for everyone.
If you have questions or if you need assistance in planning your time in Myrtle Beach this year, please contact me at 919-214-9058 or via email at Katkinson@ncafp.com. I hope to see you there! (Please note: Conference Dates are July 8 – July 12. This program will not be held over the 4th of July Holiday.)
Register Now
---
2018 Winter Family Physicians Weekend
Thursday, November 29 – Sunday, December 2, 2018
(Pre-Conference Workshop Opps on Wednesday, November 28th)
Omni Grove Park Inn Resort & Spa | Asheville, NC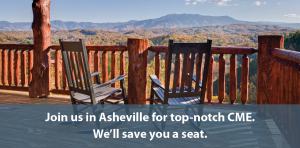 The 2018 Winter Family Physicians Weekend is the perfect kick-off to your holidays and a first-rate solution for your end-of-year CME needs! Over 825 family physicians and primary care providers gathered in 2017 at the Omni Grove Park Inn for this spectacular combination of CME and camaraderie.
Attendee comments below highlight a few great reasons as to why this annual meeting is a must for so many.
"An excellent conference. Well-run, great mobile app. The variety of topics and quality of
speakers make this a favorite CME opportunity."
"I think the event gets bigger and better every year. Nice tweaks to the check-in process with the kiosk. The mobile app is excellent, intuitive and time-saving. Has everything you need. Academy staff is without parallel. Great conference!"
"This is a consistently excellent conference to go to and, I will continue to come here annually."
Consider this as your personal invitation to experience the Winter Weekend first-hand and for many of you, yet again!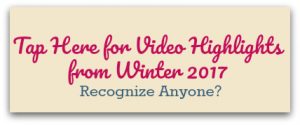 Conference Information
Have Questions or need more information about the CME opportunities listed above?
Contact Kathryn Atkinson, CMP | Manager of NCAFP's Meetings & Events at 919-214-9058 or via email at Katkinson@ncafp.com.